Patent
Our Patent
Our patent designs with some useful functions like Water shield function, Suck-back and Counter-tamper seal have helped customers solved many possible problems, thus improved their product image quite a lot.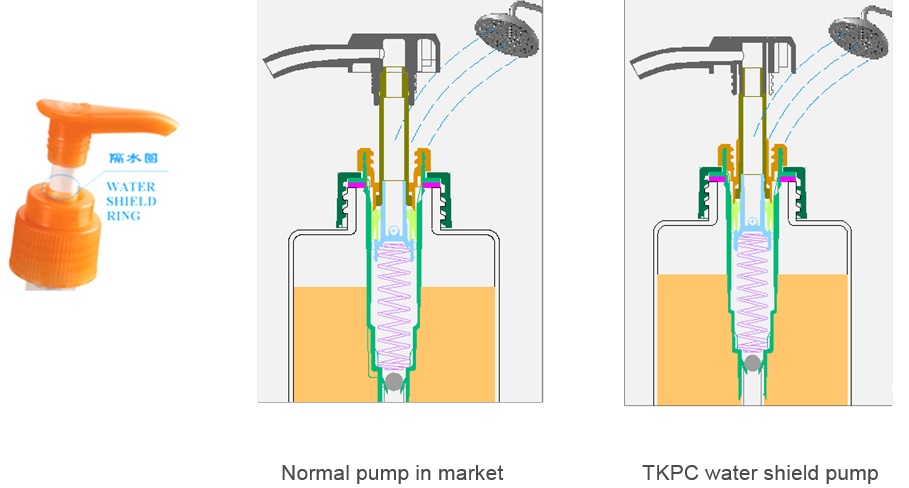 For example, a water shield pump can prevent dirt or dirty water from entering the bottle during daily use, further avoiding product polluted and doing harm to people skin.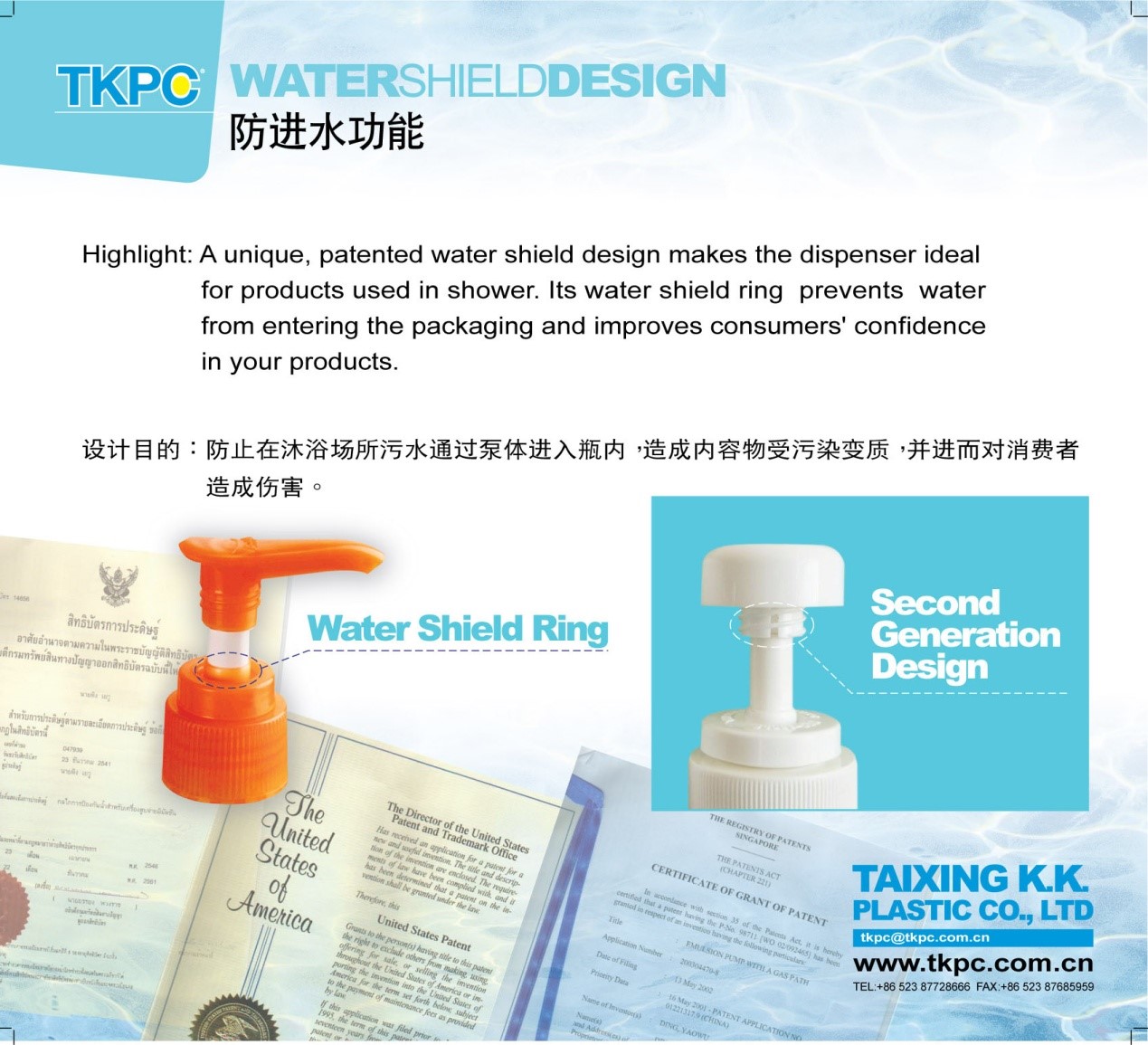 A pump with counter-tamper can increase production efficiency , and better image onto the product, make customers more trust on brand, also decrease the product fakes.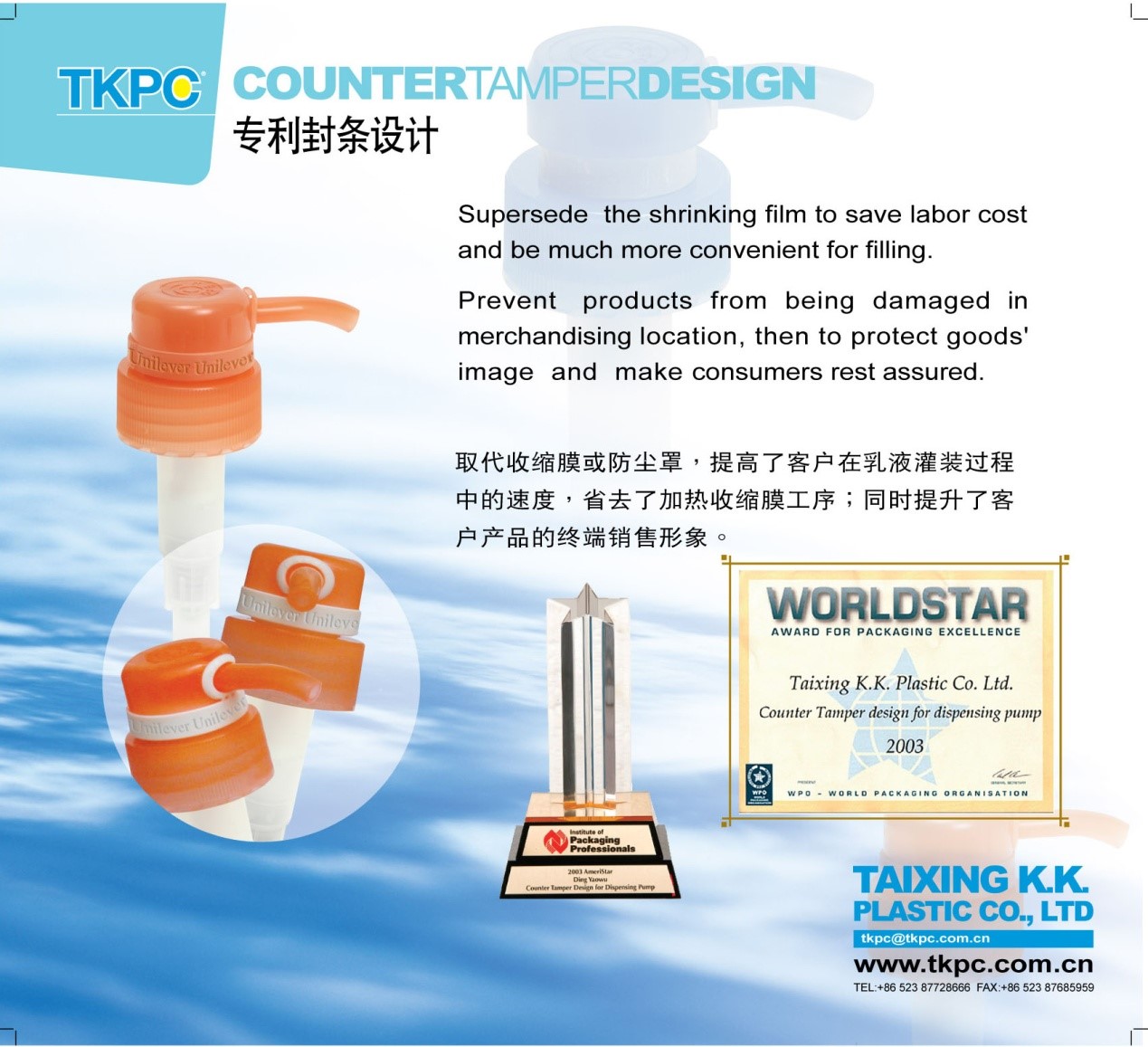 With soft piece on the nozzle head to accomplish suck-back function, which could effectively prevent the residual liquid from dropping into the table after using, and also from being contaminated by dirt. Meanwhile, the small part designed with different colors, looks more special.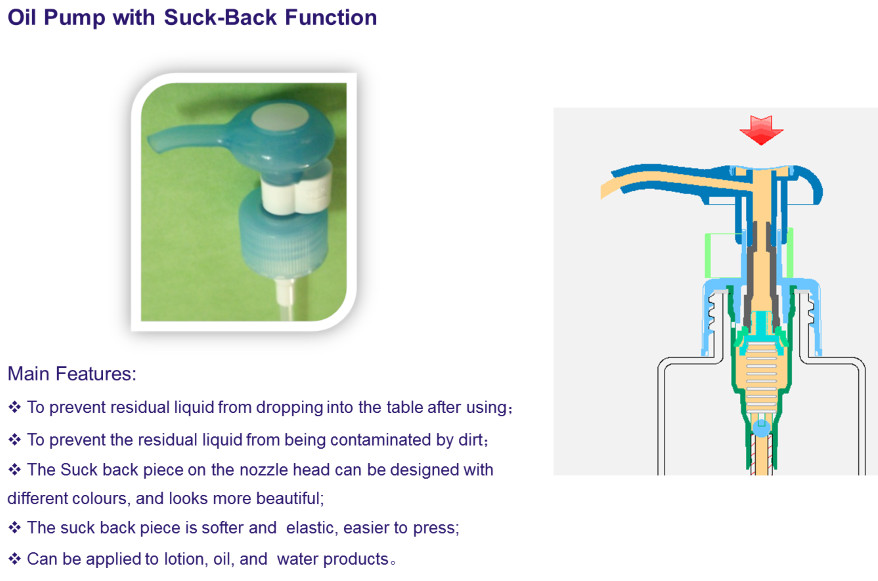 Search
Recommendation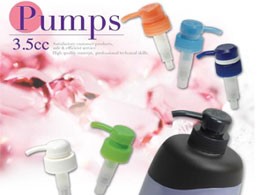 Patented pumps with counter tamper design and water shield function will surely protect your products. Additionally, our TKPC series, multifunctional pumps, with anti-back flow function are now widely adopted by Johnson&Johnson, Unilever, Henkel, Nivea, Revlon, Kao and so on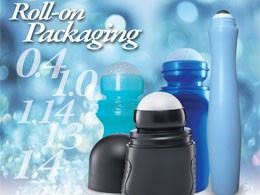 ROLL-ON PACKAGING
Cosmetic Pump| Dispenser Manufacturer - TKPC
Based in Taiwan, China, Vietnam, Taixing K.K. Plastic Co., Ltd. is one of the leading shower shampoo dispenser | oil pump manufacturers since 1993.
Ameristar and Worldstar awarded by WPO in 2003, TKPC's pump dispenser product is stylish and functional. Ranging from shower soap dispenser, lotion pump, pump sprayer, roll on packaging to cosmetic pump, TKPC's one stop plastic dispenser and pump production meets your goals in plastic packaging industry.
TKPC has been offering customers high quality cosmetic pump, shower dispenser and roll on packaging, both with advanced technology and 20 years of experience, TKPC ensures to meet each customer's demands.