Patent
Our Patent
Our patent designs with some useful functions like Water shield function, Suck-back and Counter-tamper seal have helped customers solved many possible problems, thus improved their product image quite a lot.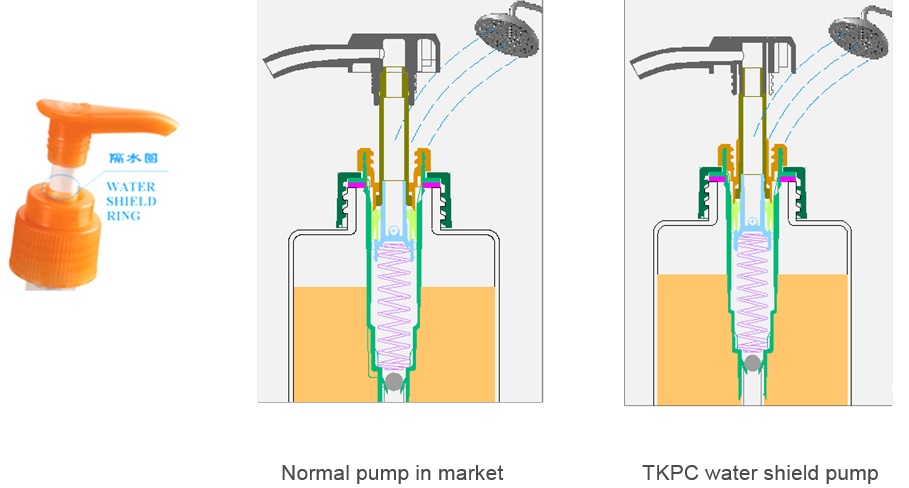 For example, a water shield pump can prevent dirt or dirty water from entering the bottle during daily use, further avoiding product polluted and doing harm to people skin.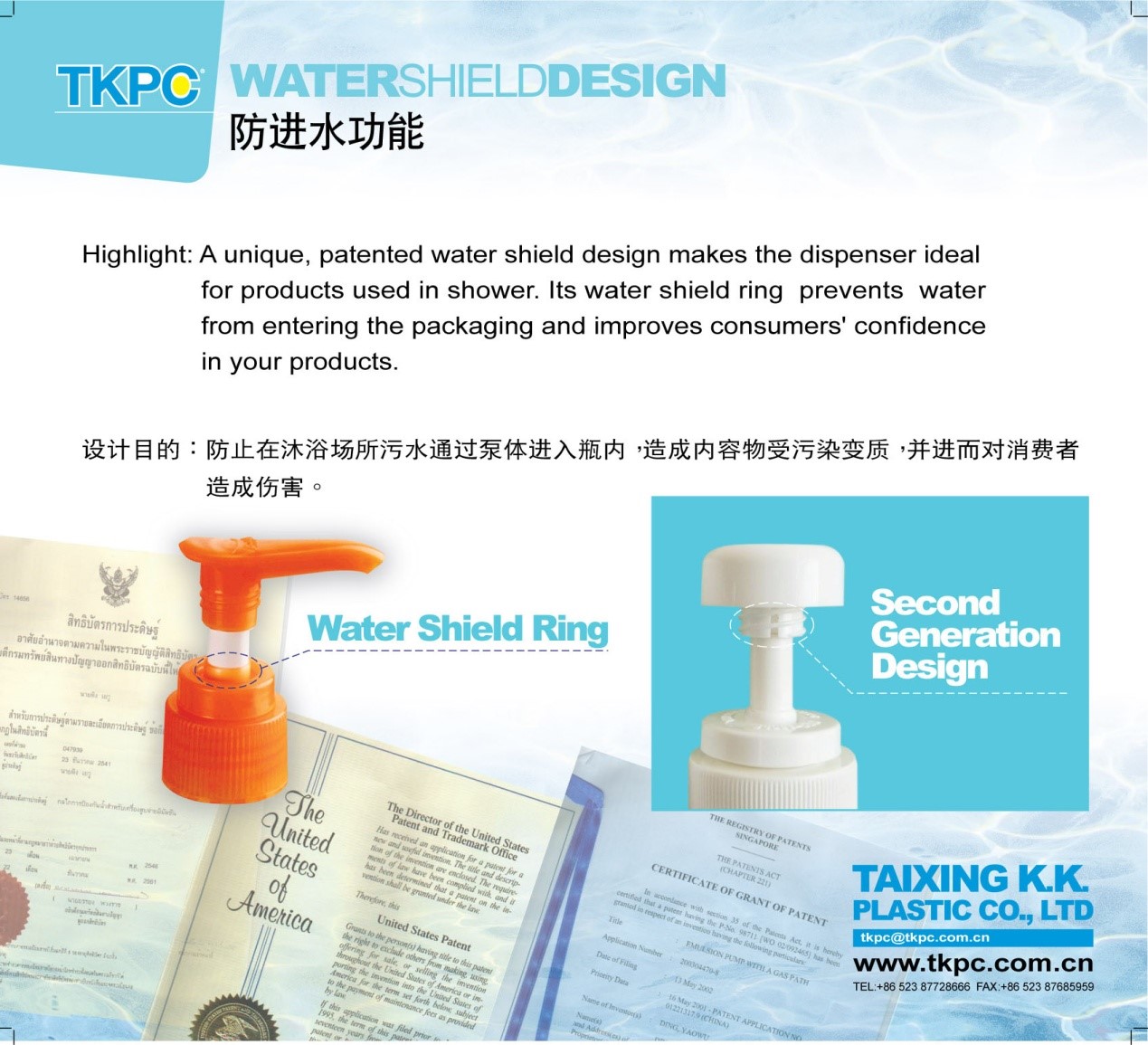 A pump with counter-tamper can increase production efficiency, and better image onto the product, make customers more trust on brand, also decrease the product fakes.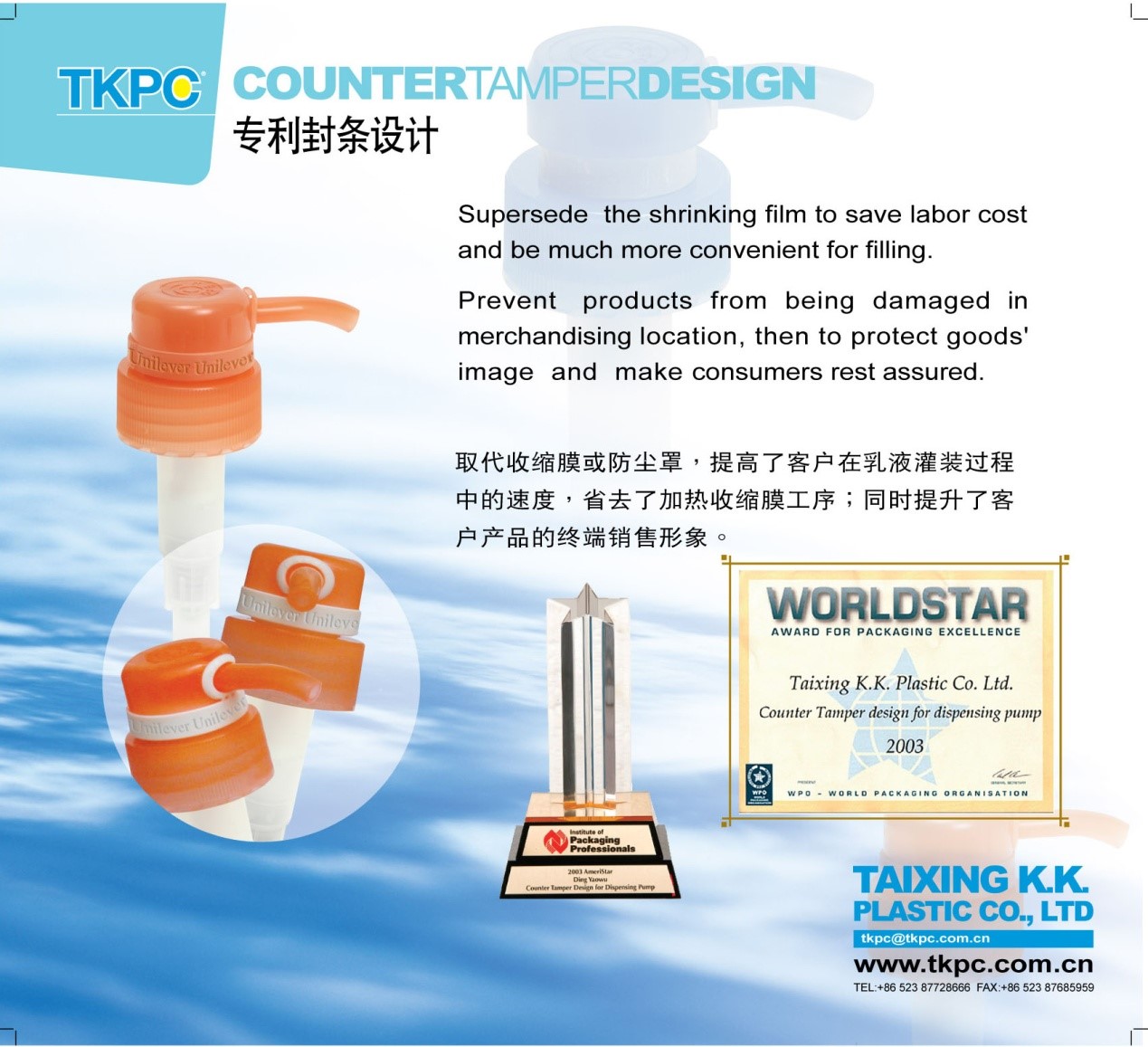 With soft piece on the nozzle head to accomplish suck-back function, which could effectively prevent the residual liquid from dropping into the table after using, and also from being contaminated by dirt. Meanwhile, the small part designed with different colors, looks more special.