Welcome to Taixing K.K. Plastic Co., Ltd.
We are a leading professional manufacturer of various high-end Lotion pump & Roll-on packages for 20 years.
Established in 1993, TAIXING K.K. PLASTIC CO., LTD. is one of subsidiaries of TAIWAN K. K. Corp in mainland China. We specialize in designing, developing and manufacturing all kinds of lotion dispensing pumps and Roll-ons, which are widely applicable for beauty, skin care, hair-dressing and washing-up products.
Our patent designs with some useful functions like Water shield function, Suck-back and Counter-tamper seal have helped customers solved many possible problems, thus improved their product image quite a lot.
Main Products:
Various High-End Roll-On Packages, Lotion Dispensing Pumps, Roll-On Insert, Deodorant Bottle, Antiperspirant Bottle, Eye Shadow Cap, External Medicine, Perfume Bottle, Lip Oil Cap
Search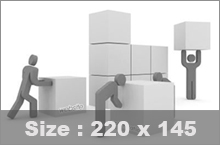 specialize in designing, developing and manufacturing all kinds of lotion dispensing pumps and Roll-ons, which are widely applicable for beauty, hair-dressing and washing-up products. Read more »